Vehicle Maintenance and Service in Milwaukee WI
Welcome to the Andrew Toyota Service Department! Do you a weird symbol flashing on your dashboard, or an alarming noise coming from your car? Don't worry, the Andrew Toyota Service Department can help! If you need quality vehicle maintenance in Milwaukee WI that won't break the bank, check out our staff of professional mechanics. From oil changes and other everyday maintenance procedures to more complicated and comprehensive vehicle work, Andrew Toyota has what you need to get your car running like new. Just a few of our many services are listed below. To get started, give us a call at (877) 204-8005. We will make the process as quick and easy as possible.
Visit Us For:
Lube, Oil & Filter Change

Tire Balance

Tire Rotation

Coolant Flush

Service Package

Muffler/Exhaust Repair

Vehicle Checkup/ Inspection

Transmission Flush

Filter Replacement

Replace/ Adjust Brakes

Maintenance (Wipers, Headlights, etc)

Front End Alignment

Much More!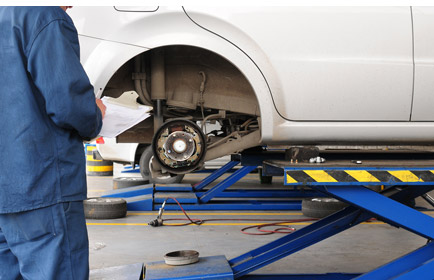 Bring Your Vehicle to Andrew Toyota!
Here at Andrew Toyota we are experts when it comes to the Toyota brand, which makes us the perfect place for Toyota vehicle service in Milwaukee WI. Our team is also knowledgeable and experienced with just about any make and model of vehicle. We have a team of service professionals that will be able to solve and fix your problem, no matter no big or small. We know how important your vehicle is to you so we do our best to be quick and accurate. No matter what, our customers are our top priority and we don't want you be without your car for longer than you have to.

We also know that not knowing what's wrong is scary and frustrating. We will always make sure you know what we are doing before we do it. We want you to feel at ease during every step of the process. Taking your car in for repairs can be an inconvenience and we want to make the process as easy as possible.
Car Service in Milwaukee WI
The work we perform is our top priority so we also makes sure we are using the best quality part. Every piece that makes a car run is vital. We make sure that every piece is making your car operate at its highest quality. We stock the most popular parts here at our shop so we can have fast and accurate service. Even if your vehicle needs a unique part, we won't get the part delivered right to our shop and installed in no time.
Whether you need an oil change or there is a more serious problem happening, the danger of ignoring these issues with your car is very real. If you ignore that weird rattling noise or that check engine light, you could find yourself stranded. So stay safe and save yourself the headache of a bigger problem. Schedule a service appointment today at Andrew Toyota in Milwaukee and give your car the maintenance attention it needs.