Open Today! Service: 7am-6pm | Call us at: (414) 247-6538
Andrew Toyota's Andrew Advantage is a Loyalty Program Serving Milwaukee, WI
At Andrew Toyota, we believe that loyalty should be rewarded. That is why we created the ANDREW ADVANTAGE PROGRAM. Sign up at the dealership for free and get 1 point for every dollar you spend in the Andrew Toyota Service Department, in addition to other member-exclusive benefits such as 2-years of maintenance on new vehicles, 1-year of maintenance on pre-owned vehicles, bonus birthday rewards, and more!

Use as few as 500 points to redeem your first reward, or save up for a bigger payout! Our rewards are now redeemable in both our sales and service departments for up to $250 off your service visit or $500 off your next vehicle purchase.
To learn more about this program or to schedule an appointment, give us a call at (414) 247-6538 today!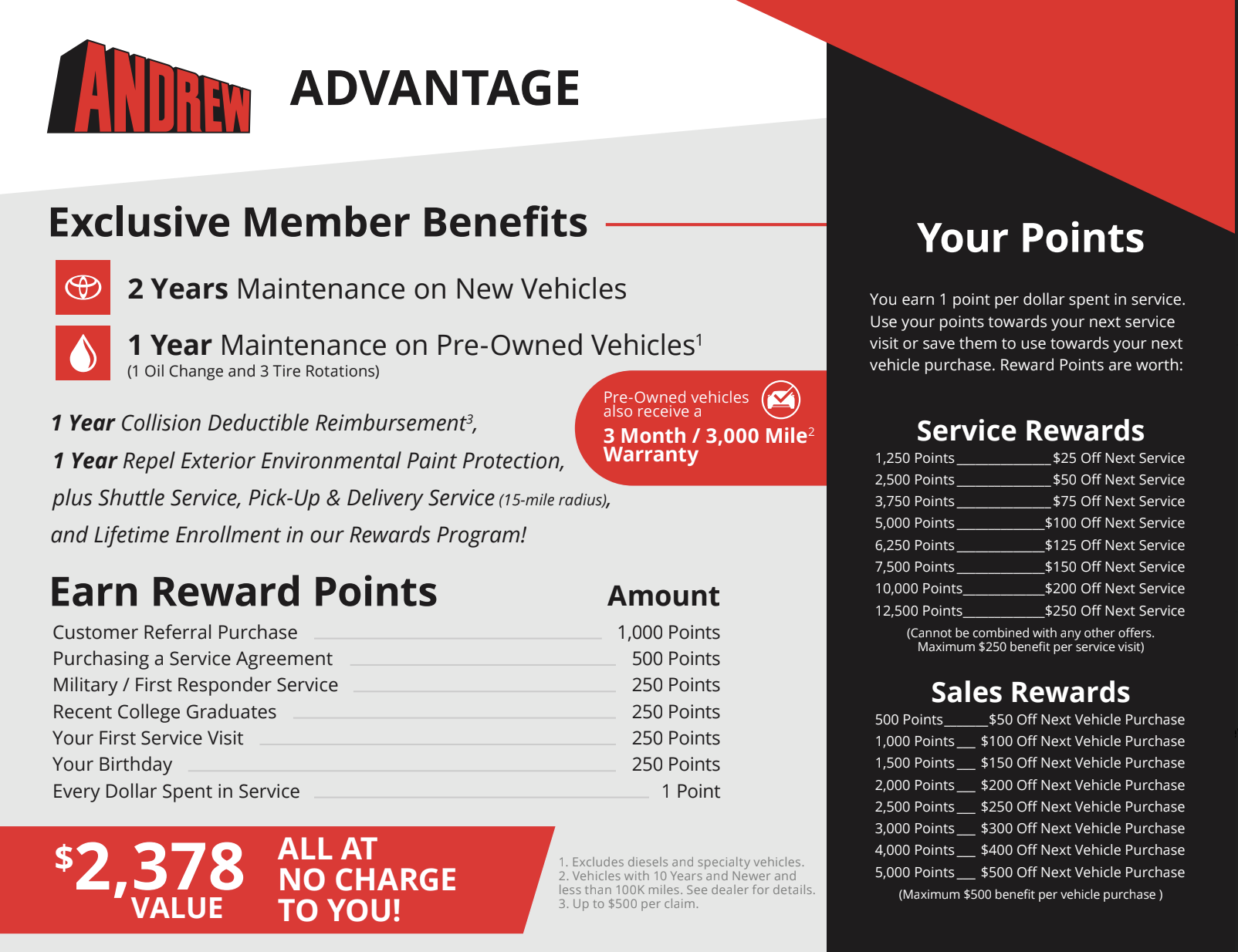 Don't Forget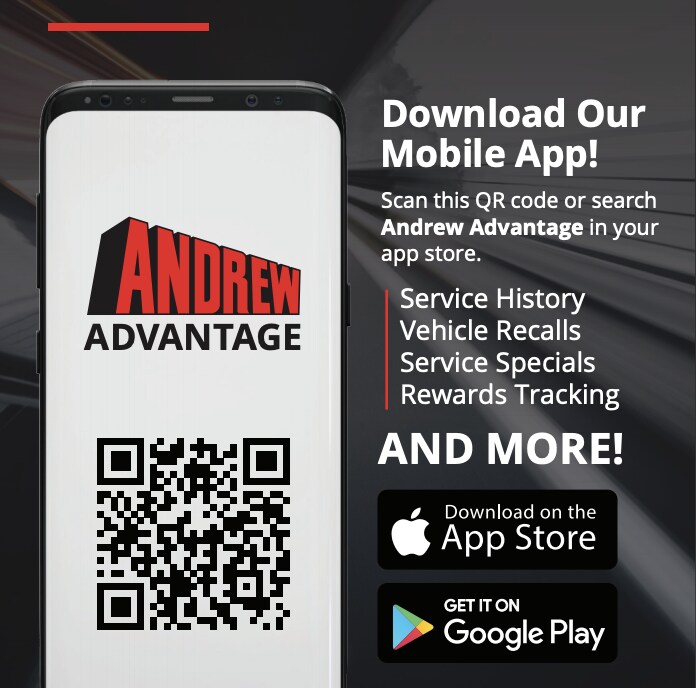 Already a rewards member? Need to check your rewards balance?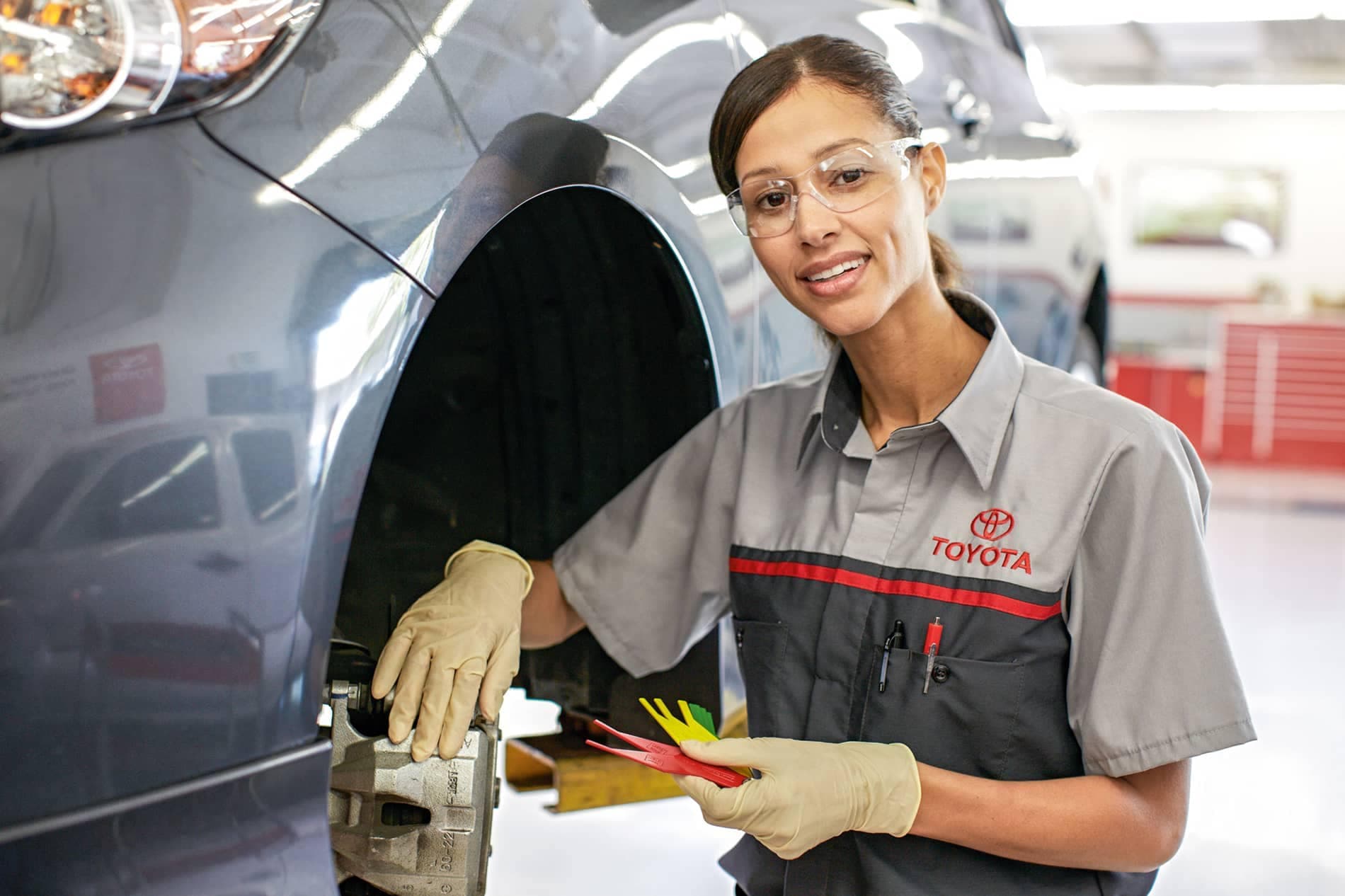 Andrew Toyota Service Dollars Frequently Asked Questions

Can I earn or redeem rewards at other dealerships?
No, this is a program that is exclusively offered at Andrew Toyota. We proudly serve: Milwaukee, Glendale, Shorewood, River Hills, Whitefish Bay, Mequon, Cedarbug, Brookfield, Menomonee Falls, Germantown, West Allis, Brookfield, and all of Southeastern Wisconsin.

How long does it take for parts & service purchases to show on my account?
It typically takes up to 24 hours for any transactions to appear on account. In rare instances, it may take up to 72 hours.

How do I redeem my rewards points?
Simply visit Andrew Toyota in Milwaukee, WI and let them know you'd like to redeem your points. They will deduct funds from your account and reduce bill by the amount of funds you have available.

Is my dealer currency transferable?
No, you cannot transfer your dealer currency to anyone else.

Who do I contact if I have a question that is not on this page?
Please contact our service department at (414) 247-6538