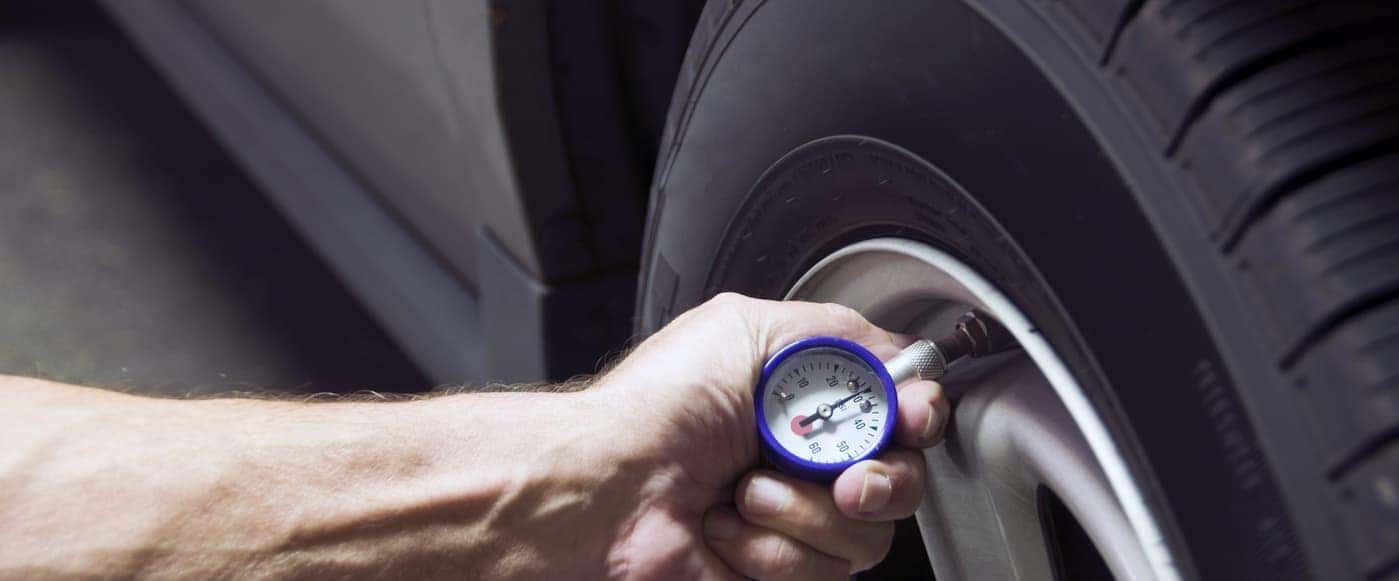 Toyota drivers in and around the Glendale area often ask, "What does TPMS mean?" It stands for Tire Pressure Monitoring System, which uses tire pressure sensors to track your tire's air pressure. If the system senses that one or more tires are not at the recommended pressure, the TPMS warning light on your dashboard will start to flash or turn on. When it does, it's time to add air to your Toyota Corolla or Toyota Highlander vehicle tires. Learn more about the Tire Pressure Monitoring System from the experts at the Andrew Toyota, your trusted Toyota auto mall.
---
Tire Pressure Monitoring System Features
The main purpose of this innovative technology is to track the pressure inside your tires and let you know when the levels drop too low. The TPMS dashboard warning light looks like a flat tire with an exclamation mark in the middle. When the light goes on, your tires are underinflated, which can cause:
Poor traction
Decreased load carrying capability
A flat tire or blowout
Poor fuel economy
With short-term car care, you're protected from a potential accident. In the long run, it will also prevent your tires from wearing out prematurely. It's also a great way to track your tire's pressure during your Whitefish Bay travels without having to manually check them yourself.
Proper Tire Inflation
Both over- and under-inflation of tires leads to many unwanted issues. Meanwhile, a properly inflated tire will:
Reduce tread movement thereby increasing the life of the tire
Reduce rolling resistance which will increase vehicle efficiency
Increase water dispersion which decreases the likelihood of hydroplaning
It's best to refer to your vehicle's owner's manual for specific information. With that said, be sure your tires are properly inflated. This simple task can save you money down the road.
You have several options when it comes to filling up your tires:
Many gas stations have tire filling areas separate from the pump station.
You can take your vehicle to the Andrew Toyota service center for full tire service.
If you need a little more air in your tires and you're strapped for time, a bike pump works!
Check Your Tires at Our Toyota Auto Mall
If you're still wondering "what does TPMS mean?" or how the tire pressure monitoring system works, give us a call. The service team at your local Toyota auto mall is here to help. Peruse our new Toyota inventory and see how we can help enhance your daily commute.