Financing with Our Dealership
Andrew Toyota takes the stress out of auto financing. From advice on whether to buy or lease to finding the best rates available, our finance team will work with you every step of the way to craft finance terms that work for your lifestyle and budget.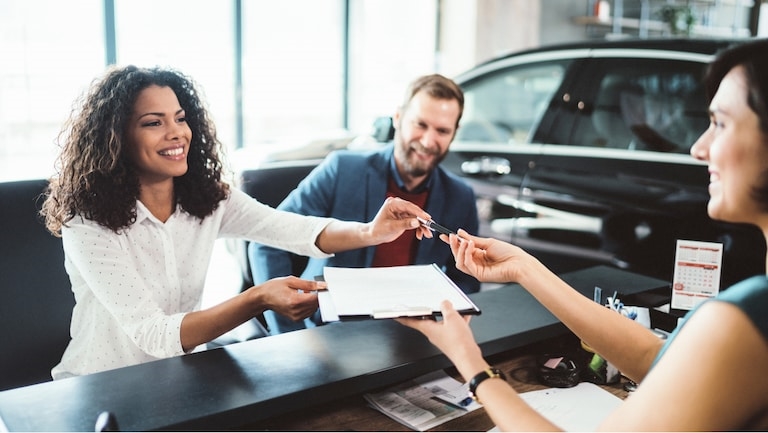 Should You Lease Your New Andrew Toyota Vehicle?
Leasing is a great choice for shoppers who like to drive a new vehicle and want to keep their payments low. Once your lease term is up, you can trade up for a newer model, buy it outright, or simply return it and walk away when the lease it over.
Benefits of Financing
Customers who intend to hold onto their vehicle for a while should consider a loan. Our flexible financing plans can get you into a new or used vehicle with terms that will reduce your overall costs while you build equity in your vehicle.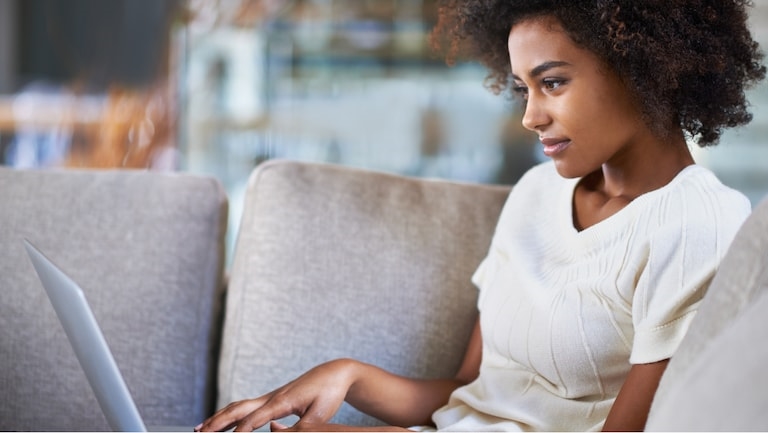 Flexible Credit Options
Andrew Toyota can help you get into the new or used vehicle you deserve. With monthly specials, factory offers, and competitive rates, we go the extra mile to give you the options that work for your lifestyle.
Frequently Asked Questions
What's better, buying or leasing?
This important choice comes down to your monthly budget and how you expect to use your vehicle. Leasing typically comes with a lower monthly payment than a traditional loan, but there are restrictions on mileage and customization. On the other hand, a loan may be associated with a higher payment but you will be building equity and will spend less over the life of the vehicle.
How long is a typical car loan?
We will work with you to craft the deal that works for your budget. Most loan terms will fall between 48-72 months, with longer financing terms resulting in lower payments.
I've had credit issues in the past. Can I get financing?
We've worked with countless customers with all kinds of credit to help them discover their financing options.
Can I finance a vehicle without a down payment?
In most cases, we can offer financing with no down payment. We can also roll taxes, registration, and fees into the financing deal if that works best for you.
Visit the Finance Center at Andrew Toyota
When you shop for a vehicle and the time comes to pay for it, sorting through your options can be challenging. That is why you might want to consider consulting the Finance Center at Andrew Toyota in Milwaukee, WI. When you get a vehicle from our dealership, you can talk to the specialists at our Finance Center to find the method of paying for it that best suits your budget. If you live around South Milwaukee and want to know about our Finance Center, here is what you will want to know.
Should You Lease or Finance?
When you get a new car to drive around Brookfield, WI, the primary options available to pay for it are leasing or financing. Here are the primary differences between leasing and financing a vehicle:
When you lease a vehicle, you don't take ownership of it. You pay to be able to drive it for the duration of the leasing period, usually between 24 to 48 months. When the leasing period ends, you can return it, swap it for a new vehicle to lease, or purchase it outright.
When you finance a vehicle, you buy it outright with the help of an auto loan. You have to pay back the loan over a long period of time, but the vehicle belongs to you.
Leasing and financing a vehicle both have benefits depending on your budget and lifestyle. If you aren't sure which one is best for you, the specialists at our Finance Center can help you pick.
Visit the Finance Center at Andrew Toyota
Waukesha residents who are interested in getting a vehicle and want to learn more about their options for paying for it can get the help they need at our Finance Center. To learn more about our services, contact us today!
Your privacy is important to us.
Andrew Toyota takes your privacy seriously and does not rent or sell your personal information to third parties without your consent. Read our privacy policy.