Tips For Going On Road Trips With Pets
Don't leave your furry friends at home!
With its spacious cabin, the 2018 Toyota Highlander and the 2018 Toyota RAV4 are the perfect car for the whole family—and that means the four-legged members of your family as well. With just a little planning, you can bring your pup on the road with you this summer and make sure your car and your dog are safe and sound. Here are a few tips for traveling pet-heavy:
Cover the cabin.
Keep your upholstery fresh by covering it to protect it from slobber and hair. This makes clean-up easy when you're done with the trip. Just remove the covers and use a lint brush to grab any extra hair.
Keep your windows clean.
Use window covers to keep them from getting scratched or drooled on. Safe, lightly tinted window clings can also be used to keep the cabin a little dimmer, which provides a calming effect for your pet.
Give them a space of their own.
Make a space in one of the seats or the trunk that is set up for your dog with covers, toys, or even a harness so they can stay safe and feel comfortable.
Be ready for odors.
Bring an air freshener and a spray so you can keep odors at a minimum, and have your vehicle cleaned after a longer trip to start fresh every time.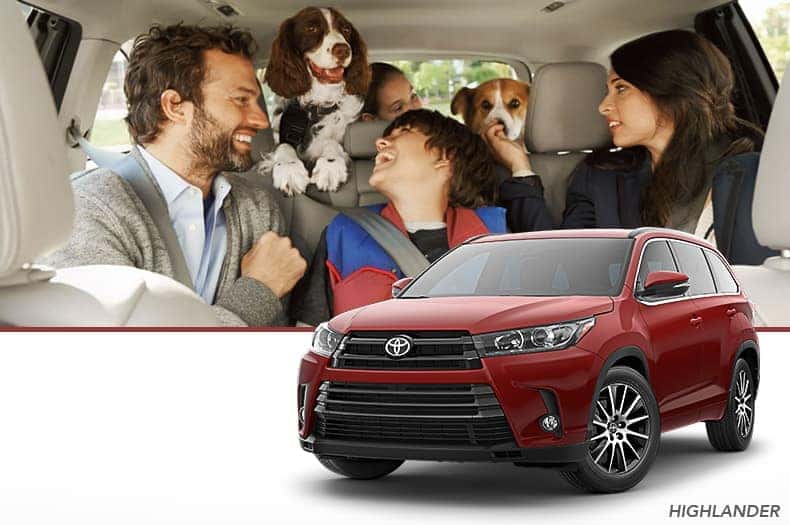 Road trips are always better with a companion. The Highlander and RAV4 are ready for them. Find your new Toyota Highlander or RAV4 today at Andrew Toyota!